We get behind the wheel of the uber-rare Mazda RX-7 Bathurst Type R to see how the modern classic Japanese icon fares today.
When it comes to oddball Japanese performance cars, the Mazda RX-7 must be up there as one of the most unique. Initially launched in 1978, it combined a sleek coupe body with the latest incarnation of Wankel engine design it had co-developed with NSU. There was good reason for going the rotary route; at under 1.5-litres it suited Japan's strict tax laws based on engine displacement.
The car here is a last-of the-line 2002 example of the third generation RX-7 (this one is also a Bathurst Type R model), which was launched in 1992 and otherwise known as the FD3S. It went back to the purer sporting roots of the original SA22C and FB models produced until 1985, rather than the softer 1986-1992 'FC'.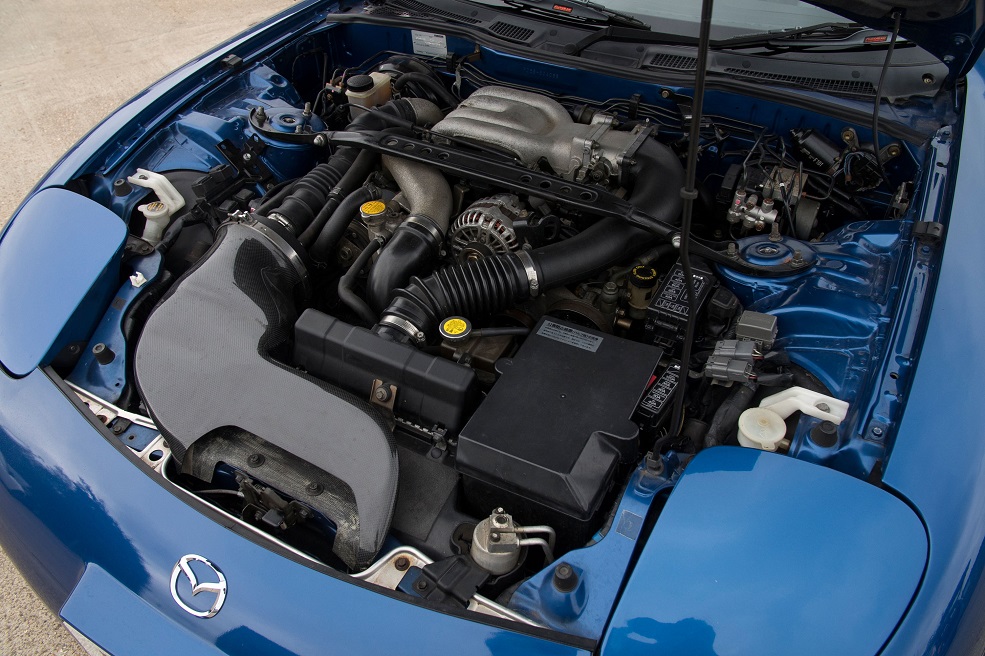 Displacing the equivalent of just 1.3-litres with a couple of turbochargers bolted on for good measure, the RX7-FD offers an experience like no other; it epitomises what a sports car should be.
So why if it was a brilliant sports car did Mazda UK only sell 210 cars out of a total production run of over 70,000 worldwide? At a launch price of £32,000, it wasn't exactly cheap in the early 1990s, which when coupled with known rotary engine issues and a small number of specialists, meant the consumer market was unwilling to take the risk.
Hop inside, though, and you instantly forget about reliability issues. The low-slung body is about as minimal as you'd expect from a sports car; in fact, it's often been referred to as a body that has just been moulded over the chassis, with no unnecessary aspects. It's much smaller than you think, sitting low to the ground, but not featuring such a wide body that you worry about the car's positioning in traffic.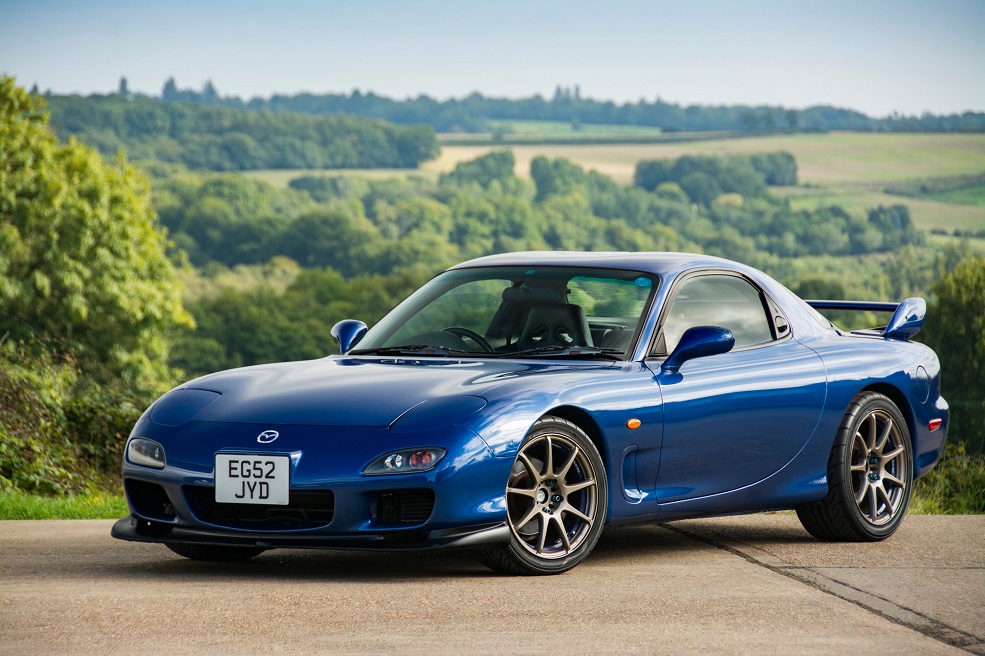 The one thing that the Japanese do brilliantly is seating positions. Typically, the quality of the interior isn't as high as you'd expect for a car costing upwards of £30,000, but the layout is sublime. Suddenly this small, slender car starts to feel like a menacing racer itching to go.
This car, which is actually limited edition Mazda RX-7 Bathurst Type R (has been slightly modified and therefore features a titanium exhaust and carbon fibre air intake, so the acoustics are slightly different to a regular stock car. Anyone who has ever heard a rotary engine accelerate will remember the unique sound that makes you want to climb to the 8000rpm redline time and time again.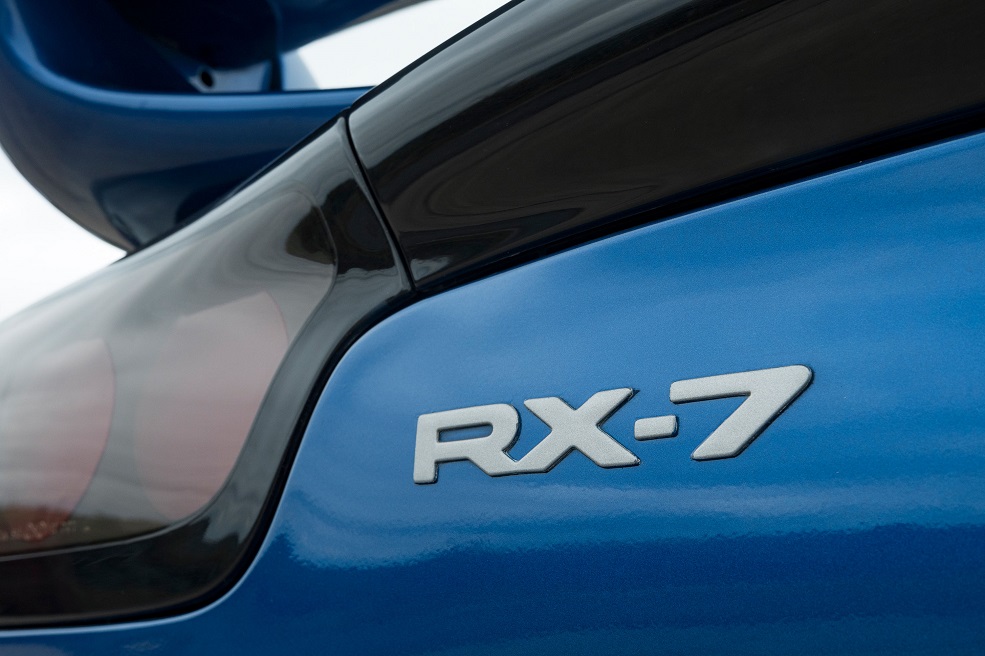 Initially, our test route in the Welsh Black Mountains seemed more suited to the car my colleague brought along for this road trip, a Mitsubishi Evo VI Tommi Makinen Edition, than this Mazda RX-7 Bathurst Type R, but boy was I wrong. While it may only be producing the same 276bhp, it feels a whole lot more than 300bhp from the driver's seat. Slotting home second and third will have you closing in on 80mph quicker than you can imagine.
Mazda engineers focused heavily on the driving experience, and in particular, the car's balance. As a result, perfect 50:50 weight distribution front-to-rear was achieved and meant the RX-7 could switch direction in an instant, without feeling troubled or unnerving. It isn't bone-crunchingly stiff, though, with an element of subtlety to its ride despite sitting on aftermarket lowered coilovers. But when the going gets tough, the car remains stable, with a hint of lean on its tyres to find the edge of grip.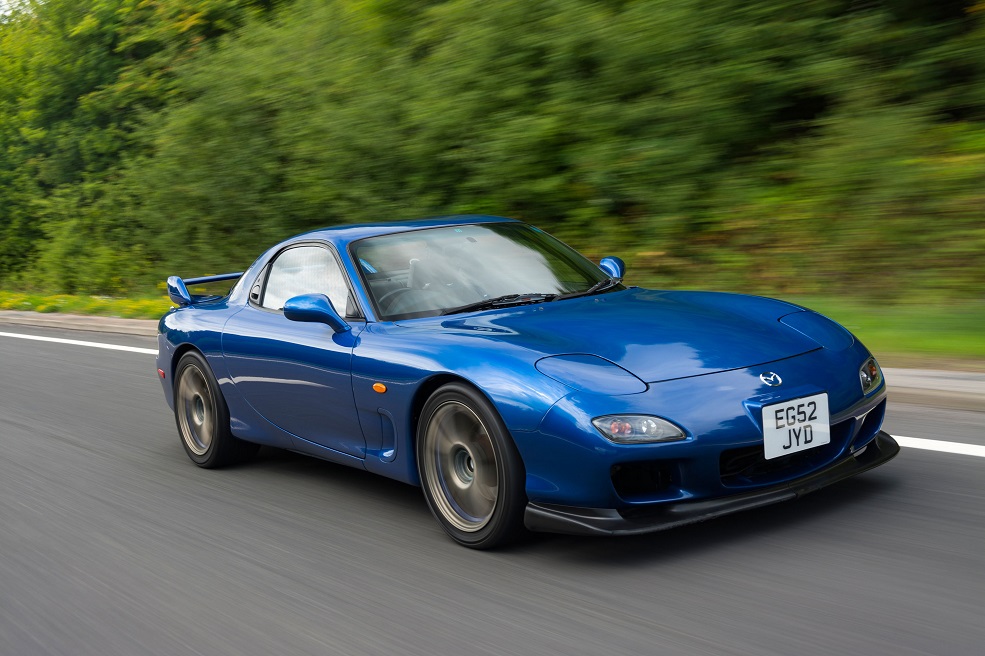 It's a very easy car to drive fast despite sending all its power towards the rear wheels, but you do have to overcome the turbo lag so typical of cars from this era. Even so, you learn to work with the car's strengths quickly, driving it akin to a naturally-aspirated engine and keeping hold of revs where you can.
[embedded content]
What is a Mazda RX-7 Bathurst Type R?
The Mazda RX-7 Bathurst Type R is a formidable machine. Built as a last run special to celebrate its victories at Australia's Bathurst circuit, the RX-7 Type R had its power boosted to 276bhp to bring it in line with the Gentleman's Agreement that the Japanese manufacturers worked towards, while removing some of the weight. The result was the fastest Mazda RX-7 to date and one that combined brilliant 50/50 weight balance front to rear with the turbocharged 13b rotary engine.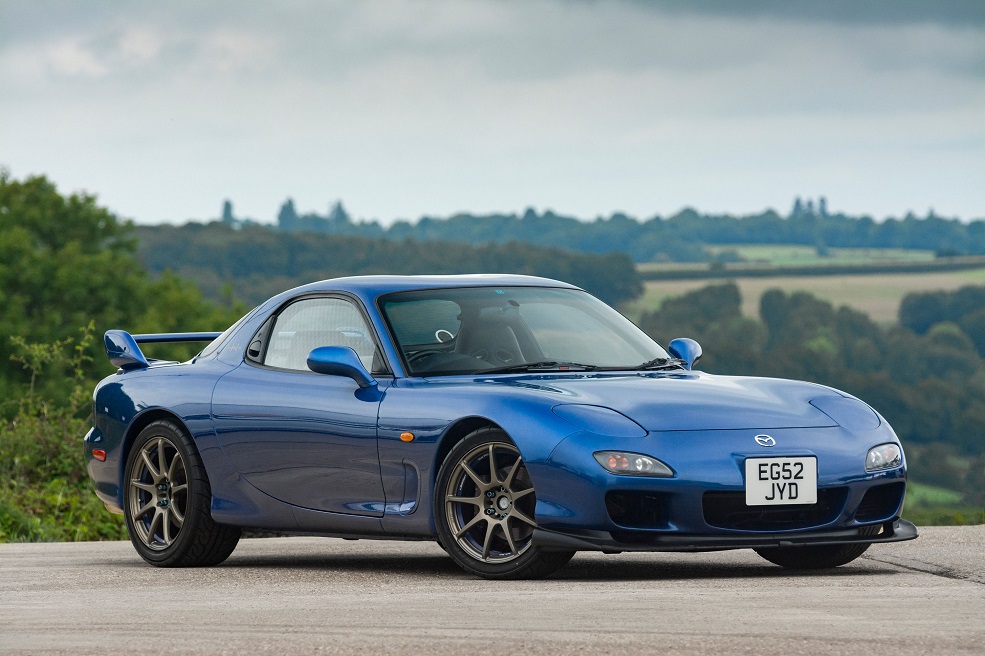 Buying a Mazda FD RX-7
Truth be told, the majority of FD RX-7s sold in the UK today will be imports, due to only 210 examples being officially sold in the UK. That isn't a bad thing, but it's worth doing your research to understand what car you're looking at and where it came from.
Pricing the FD in the used market is tough (most notably because legendary Japanese icons like the R34 and Supra have climbed staggeringly in price in 2021 and 2022), most cars are modified, some tastefully, some terribly, but that should be obvious from the off.
Realistically, budgeting around £20,000 to around £30,000 should secure you a nice car, but with modifications. There are still used car stocks in Japan, so you may find that importing a car through a trusted import service like Torque GT or JM Imports is a preferred option, although numbers are depleting, particularly for stock cars, so be prepared for steep bidding wars.
Tech Spec: Mazda Rx-7 Bathurst Type R
Engine: 1308cc twin-chamber rotary, twin-turbo
Power: 276bhp
Top Speed: 158mph
0-60mph: 4.8secs
Transmission: five-speed man, RWD
Weight: 1284kg